| | |
| --- | --- |
| H O M E | T h e a c t i n g r e s u m e p a g e o f p s w a l s h . c o m |
PAUL WALSH
Please email me for complete contact info
TV/FILM
NORTHERN EXPOSURE: Buck Schoen, Universal Pictures (TV)
CASE CLOSED: Child Abductor, Syndicated TV
HOUSE OF GAMES: The Autograph Seeker, Cinehaus/David Mamet
DIVORCE WARS: Private Eye, Made for TV movie
REDNECK MILLER: Ray, a thief who frames the lead character, NU-South Films (NC), currently
in Quentin Tarantino's private collection of 70s Grind House reels.
STAGE (Partial Listing)
VOICES OF CHRISTMAS (First Year) Cast member, The Group Theater, Seattle
WAR PLAY: The Soldier, The Group Theater, Seattle
NOURISH THE BEAST: Bruno, Ethnic Cultural Theater, Seattle
GETTING OUT: Bennie, The Group Theater, Seattle
THE WILD DUCK: Gentleman #2, Intiman Theater, Seattle
SHE STOOPS TO CONQUER: Dancing Bear, Intiman Theater, Seattle
SHADOW OF A GUNMAN: British Soldier, Intiman Theater, Seattle
FIDDLER ON THE ROOF: The Commandant, Civic Light Opera, Seattle
LION IN WINTER: Richard, CTC, Seattle
MISALLIANCE: Johnny, CTC, Seattle
TAMING OF THE SHREW: Petruchio, Forest Theater, Snoqualmie
THE TEMPEST: Prospero, Forest Theater, Snoqualmie
A MIDSUMMER NIGHT'S DREAM Oberon/Theseus, Forest Theater, Snoqualmie
MAN OF DESTINY: The Lieutenant, The NoName Theater, NYC
MASTERPIECES: Branwell Bronte, Center Stage, Federal Way
STREETCAR NAMED DESIRE: Stanley, Longview Players, WA
PHILADELPHIA HERE I COME: The Priest, Toni Douglass, Dir., Seattle
WHO'S AFRAID OF VIRGINIA WOOLF George, Haybarn Theater, VT
PRIVATE LIVES: Elyot Chase, Haybarn Theater, VT
INDIANS: Sitting Bull, Haybarn Theater, VT
RIMERS OF ELDRITCH: Walt, Haybarn Theater, VT
LA TURISTA: Kent, Haybarn Theater, VT
THE DUMBWAITER: Ben, Senior Thesis, Goddard College, VT
ON BOOK: 4 shows in the readers theater program at the San Juan Island Community Theater

RADIO/VOICE OVER

(Click here to listen to a couple of recently aired samples)
END OF THE TRAIL - Narrator
KIDSTAR RADIO 1250AM - "Milo the Milkman"/ Milo and Narrator
NATIONAL BROADCASTING - More than 12 Years of Public Safety Messages
KIRO MYSTERY PLAYHOUSE RADIO PLAYS:
"The Sinister Minister"/ Title Role
"The Helmet"/ German Soldier
"The Ghost Landing Strip"/ Marshall
"Murder on a Rainy Night"/ Ex-Husband
COMMERCIAL/CORPORATE
SEAFIRST CORP. TELEVISION: More than 20 roles In-House
NORTHWEST FORD DEALERS Big Man Truck Spot for Cole and Weber
NORTHWEST FORD DEALERS "Thunderbird" Voice Over for Cole and Weber
CARR'S GROCERY (Alaska) Lead Sourdough Musher, Regional TV
EDUCATION/TRAINING
Goddard College, VT: B.A. Drama Major.
Strasberg Theater Institute, NYC: 3 years of study with Gordon Phillips
StuntWorld & Assoc., NC: Completed intensive 2 week workshop
SKILLS
Skills:
Give me 2 weeks notice and I can do anything :-)

Born: 1951 Height: 6'4" Hair: silver/brown Shirt: 18-1/2, 37
Weight: 280lbs. Eyes: brown Pants: 44w-36i Shoes: 16-D !!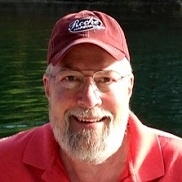 Here's how I look now :-)